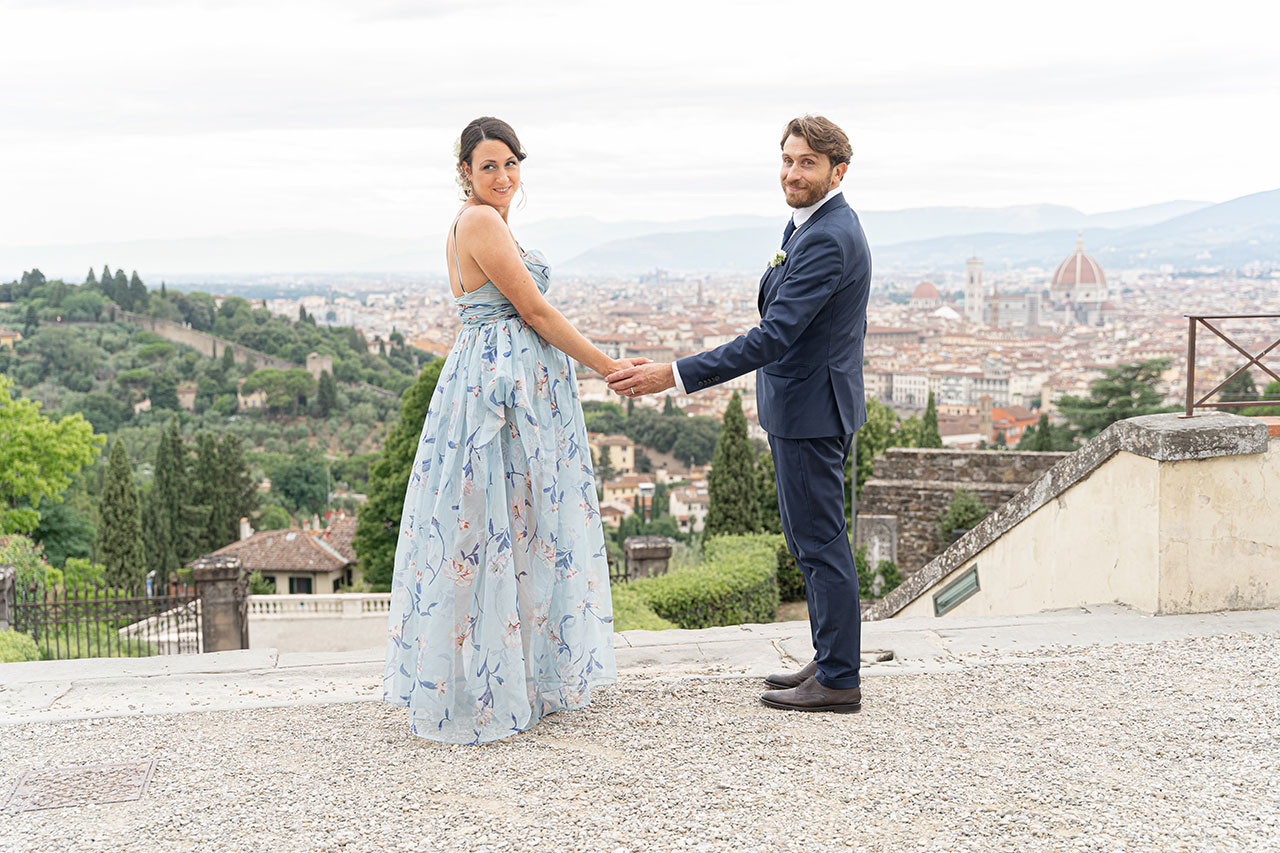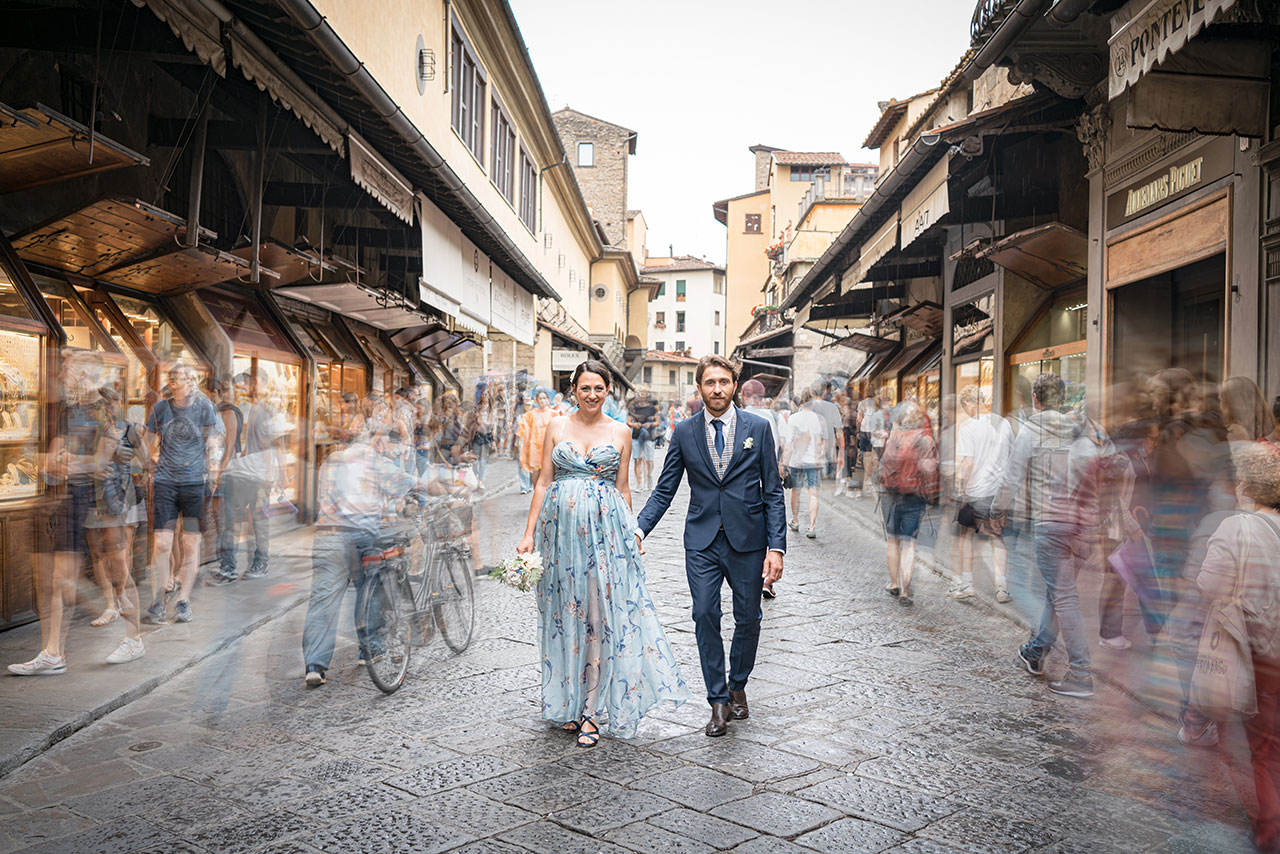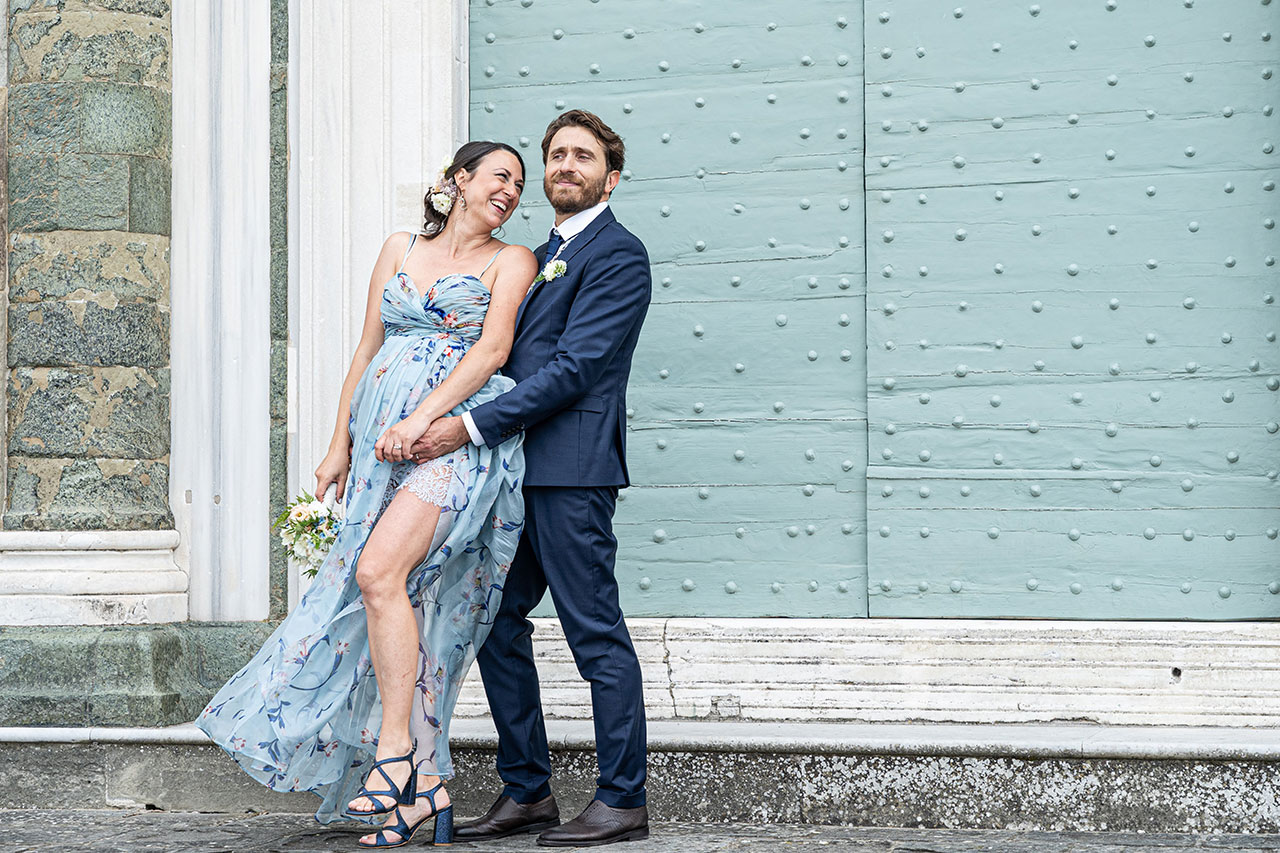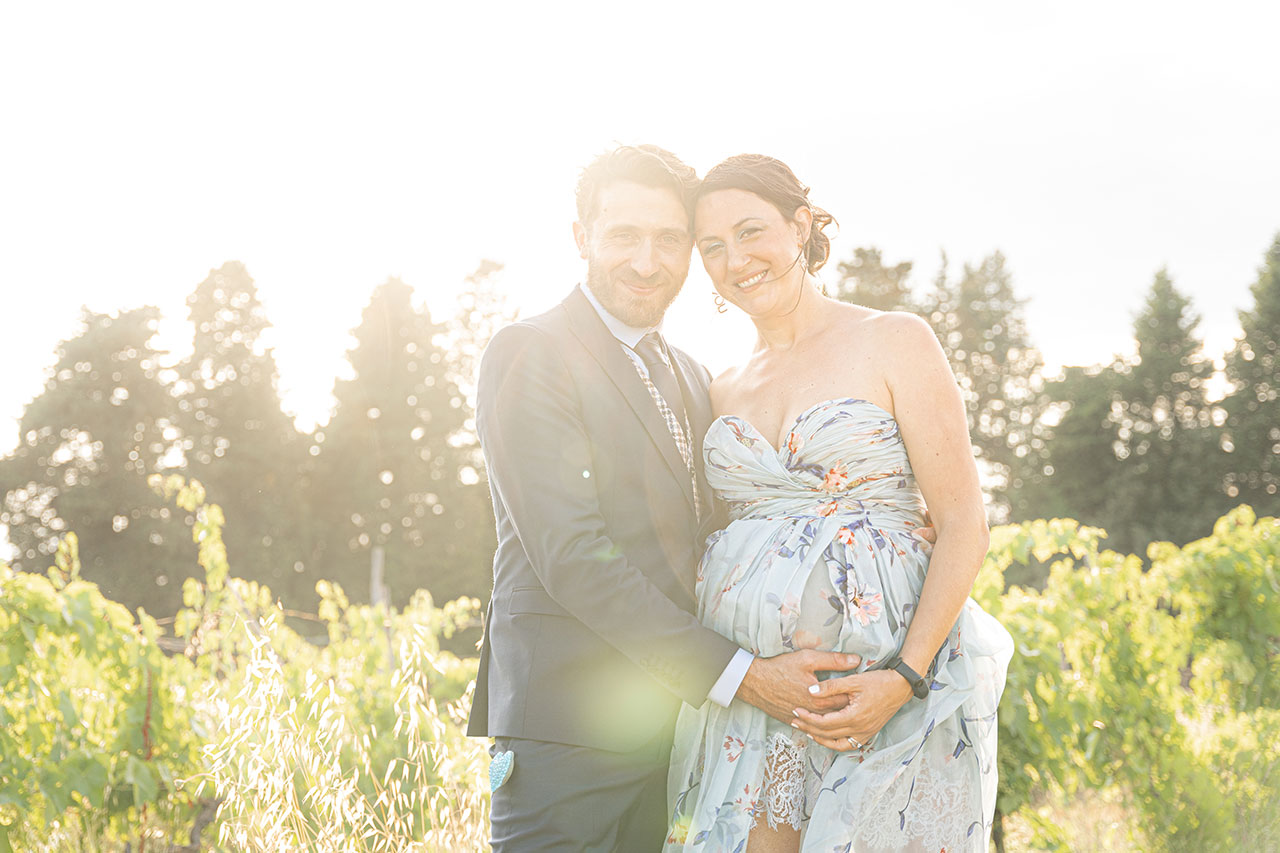 Linda & Stefano, a boho chic wedding
17 July 2021
An unconventional boho chic wedding, with a wonderful pregnant bride, which took place in Florence city center and the Chianti countryside in Tuscany.
Before the wedding…
Linda e Stefano met us during another wedding where they were as guests. Two Linda's friends got married and we where their wedding photographers.
When they decided to get married they called us and asked to be their photographers and explained in a call the wedding they had in mind.
A couple of months later Linda told us she was pregnant and at the wedding she would just show up with her baby bump! We were immediately excited to photograph a pregnant bride.
The morning ceremony…
Linda and Stefano arrived at the Florence town hall on a horseback carriage adorned by beautiful flowers. The wedding toke place in the sumptuous Sala Rossa of Palazzo Vecchio.
After the ceremony we took some photos in Florence city center, then we moved at piazzale Michelangelo and in front of the Abbey of San Miniato al Monte. Here the soft floral dress of the pregnant bride that moved in the wind allowed us to take beautiful photographs while Linda and Stefano received the greetings of tourists and passers-by.
The evening party…
In the afternoon we moved to the country, among the Tuscan hills.  The party took place at il Paese dei Campanelli, near Barberino Val d'Elsa; a location in the heart of Chianti surrounded by rows of vines and olive trees and with the rolling hills as a background. The country chic place was ideal for the wedding party Linda and Stefano had in mind. The aperitif outside, sitting on hay bales and the dinner on long wooden tables decorated with colorful flowers and a myriad of candles in perfect boho chic wedding style. The launch of the bouquet took place outside and then everybody moved under the lodge for the cutting of the cake and the  rockabilly dances. During the dances we accompanied the newly weds among the rows of vines to take some photographs of the couple at night under the moon.