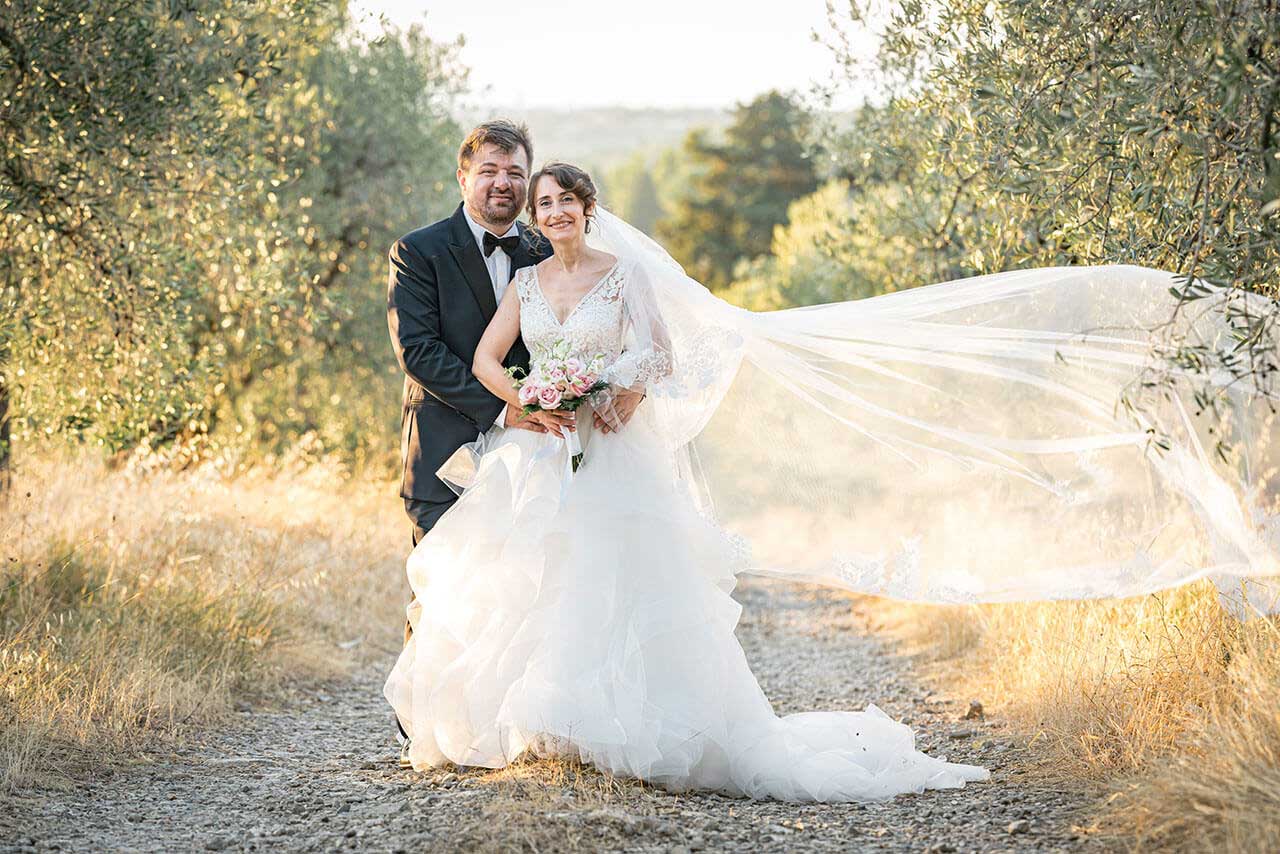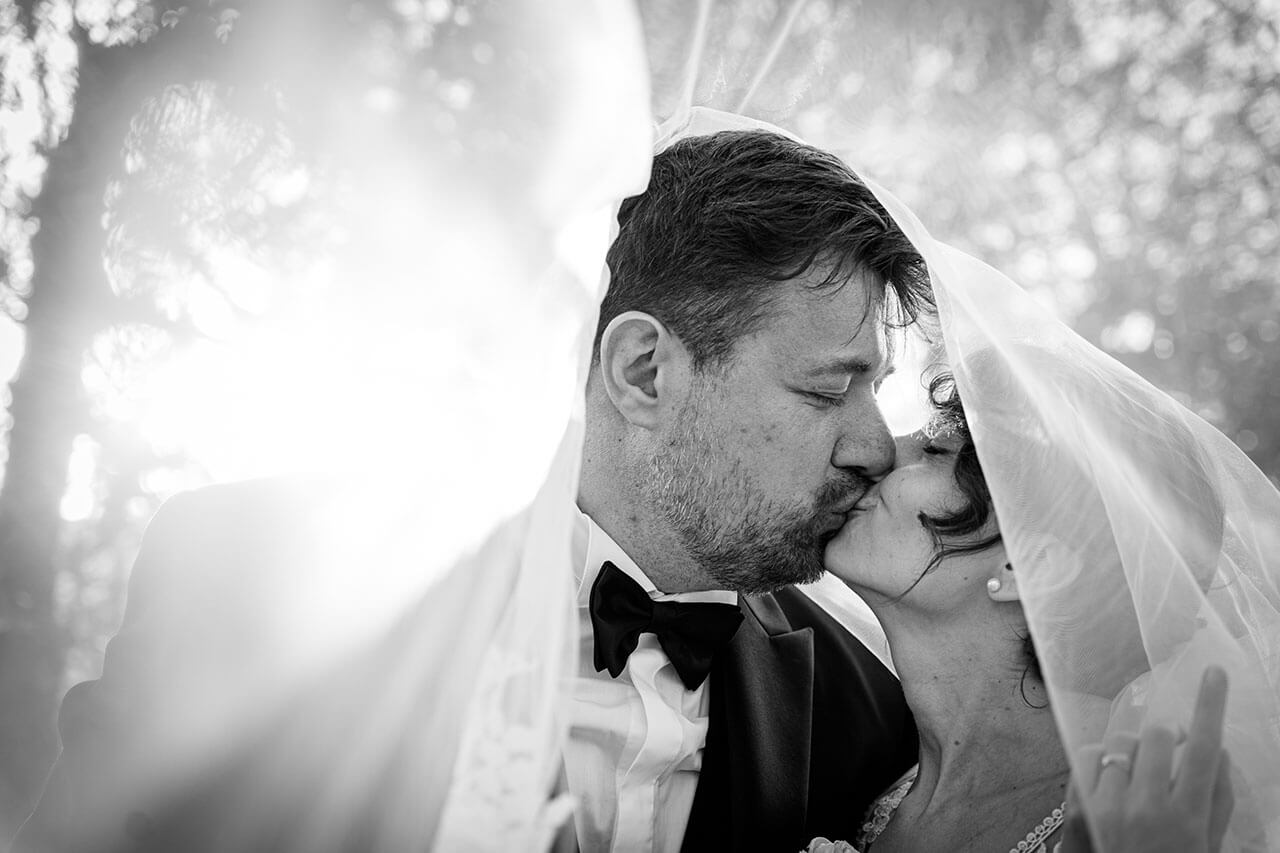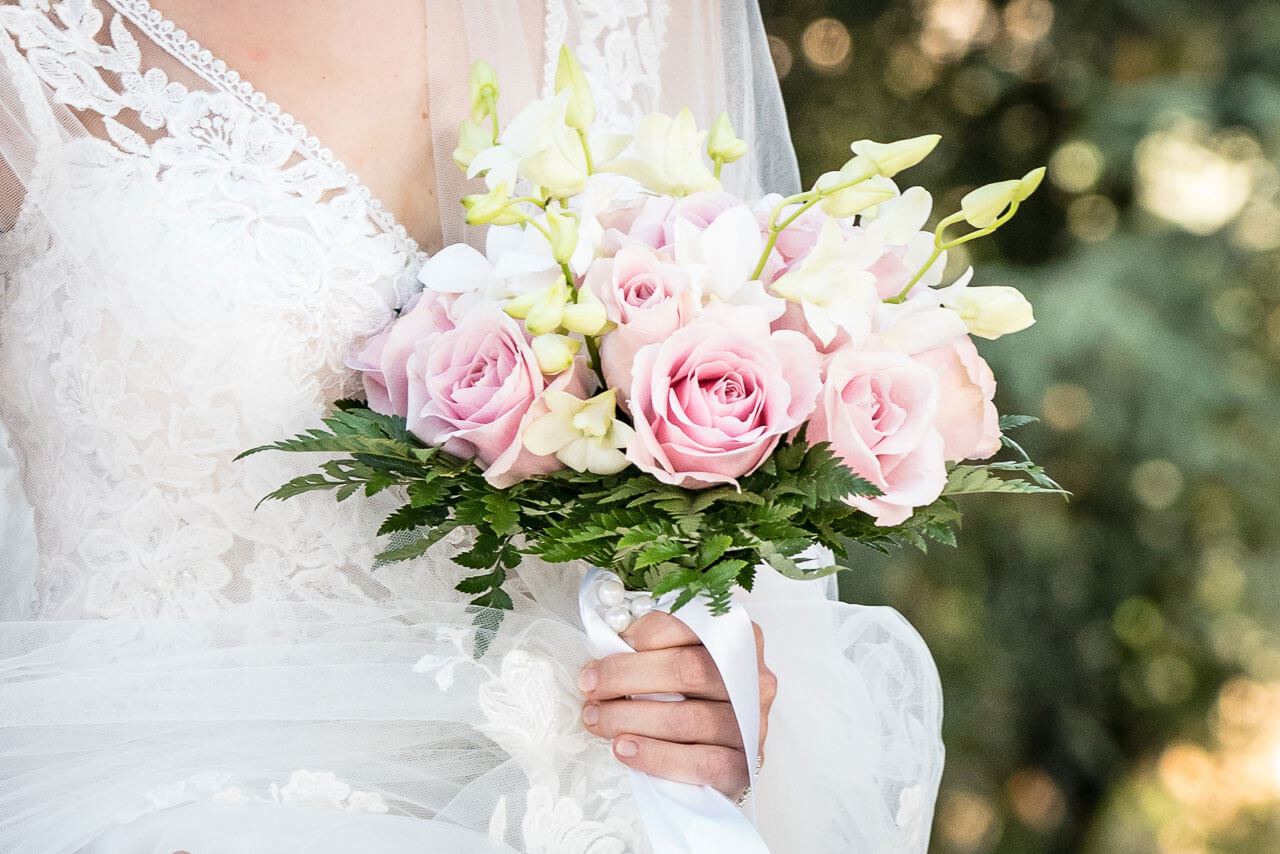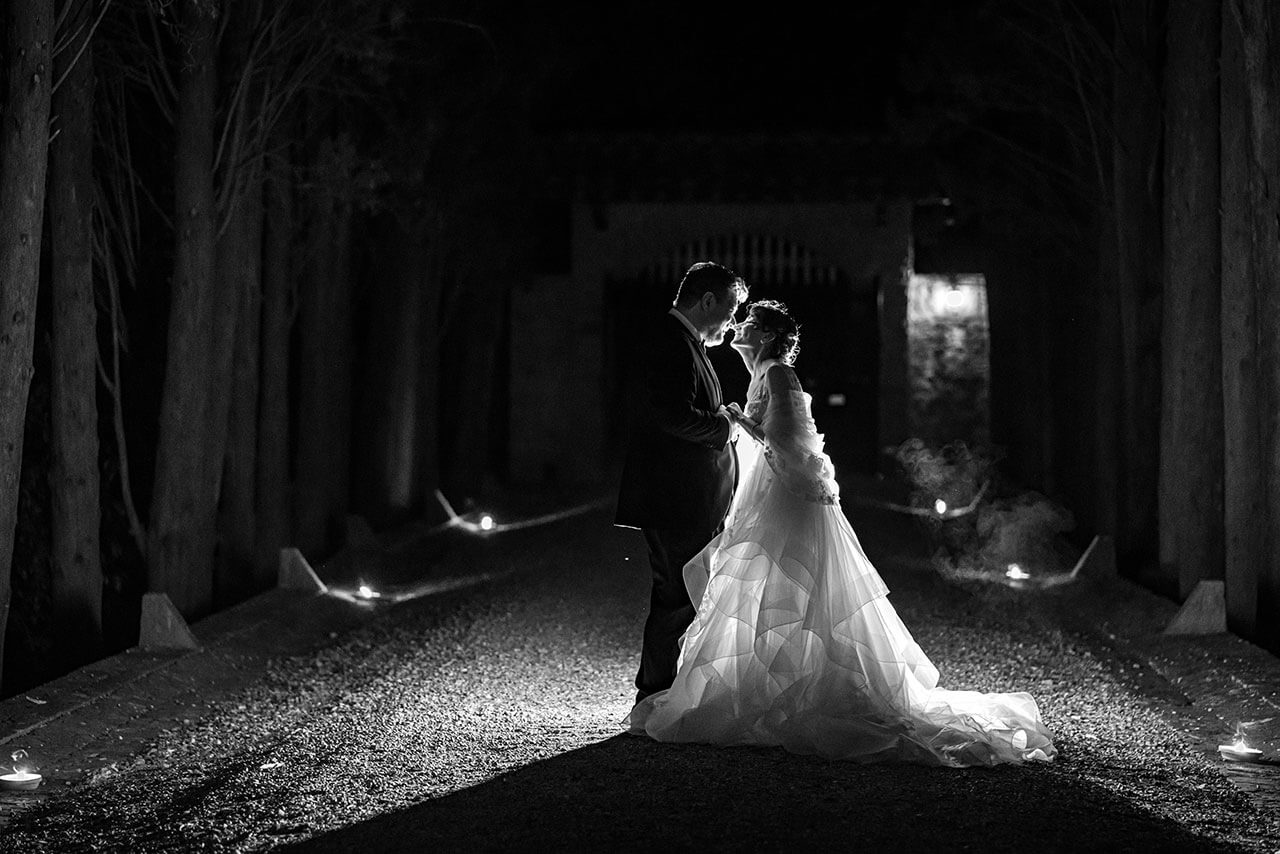 Floriana & Matteo Wedding in a Castle
18 September 2021
Floriana & Matteo and their medieval wedding in a Castle in Tuscany, lost in the Chianti hills near Firenze.
The location:
We met Floriana and Matteo during the site inspection at Castello Il Palagio. The castle is a medieval Tuscan manor of the 13th century and in his halls we can still sense a medieval atmosphere. There is a wonderful inner courtyard where the couple decided to have the dinner and it is situated up on a hill surrounded by rows of vines as far as the eye can see.
The wedding:
Floriana and Matteo got ready at Castello il Palagio and we had the chance to stay with them from their preparation till late night. The ceremony was outside, in the main garden surrounding the fountain, with an olive orchard as background. They chose to have a ceremony inspired to an ancient Celtic tradition, called handfasting ceremony. During the ritual bride and groom tie the knot in the act to become bonded physically and spiritually to each other to show one's commitment to the other person. Groomsmen and bridesmaids participated during this particular ceremony adding one cord each  and telling their best wishes to the couple.
The aperitif took place in the same area at sunset with a magical light giving a fairy atmosphere. We shot the couple photos with the newlyweds on a white road near the entrance of the castle, surrounded by olive trees and Chianti vines.
The party:
The al fresco dinner was in a perfect castle wedding style. Everybody ate in the main courtyard of the castle; some under a medieval lodge and the rest open-air. After a nice dinner we moved again outside for the cutting of the cake under a giant Cedar of Lebanon. In the meanwhile the catering removed the tables and sat up for the dancing. The music was provided by a nice Italian-Irish folk band that added a medieval vibe and was really fun for the newlyweds and all the guests. After many dances we asked Floriana & Matteo for some photos together on the entrance walkway completely lit by candles only.
We really enjoyed to shoot at a wedding in a Castle and Castello il Palagio is really a location out of time where you can feel like in the medieval times.