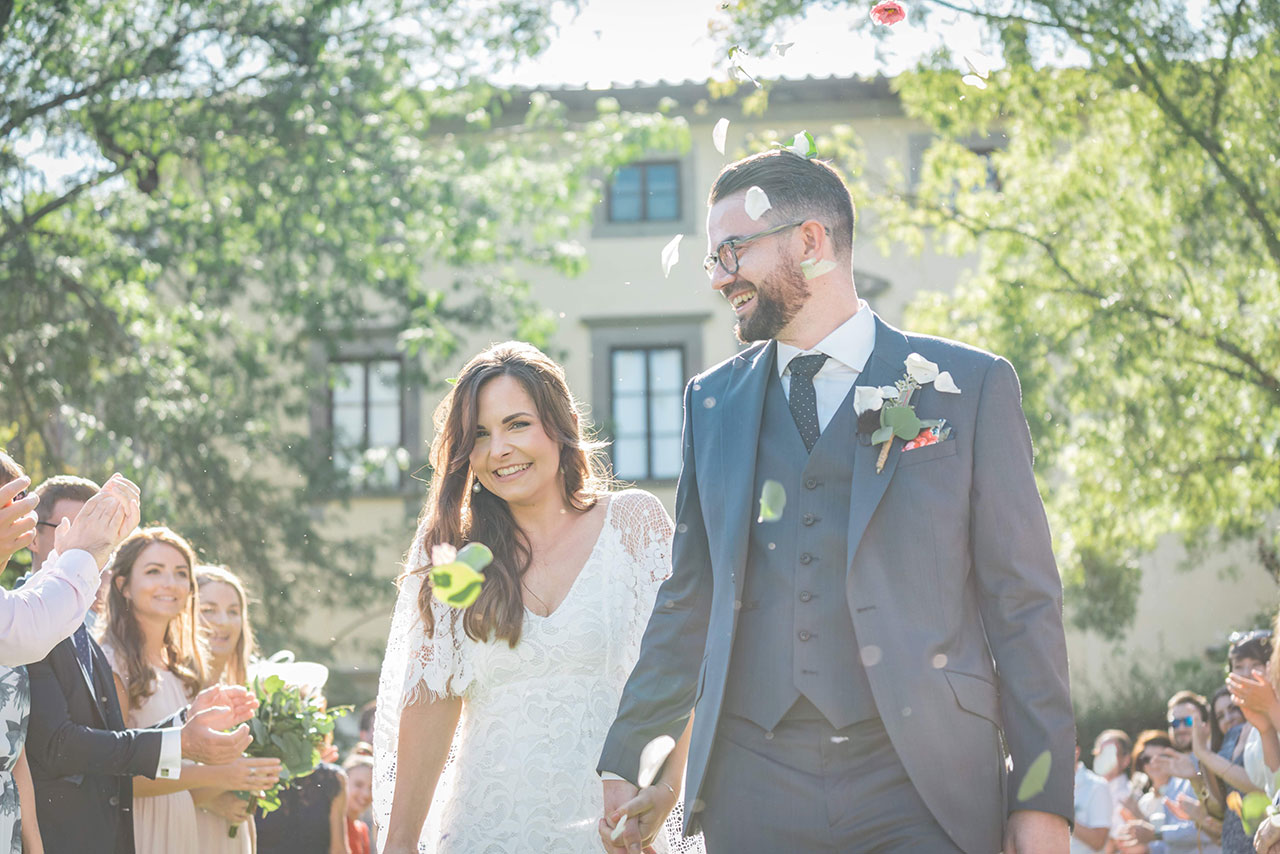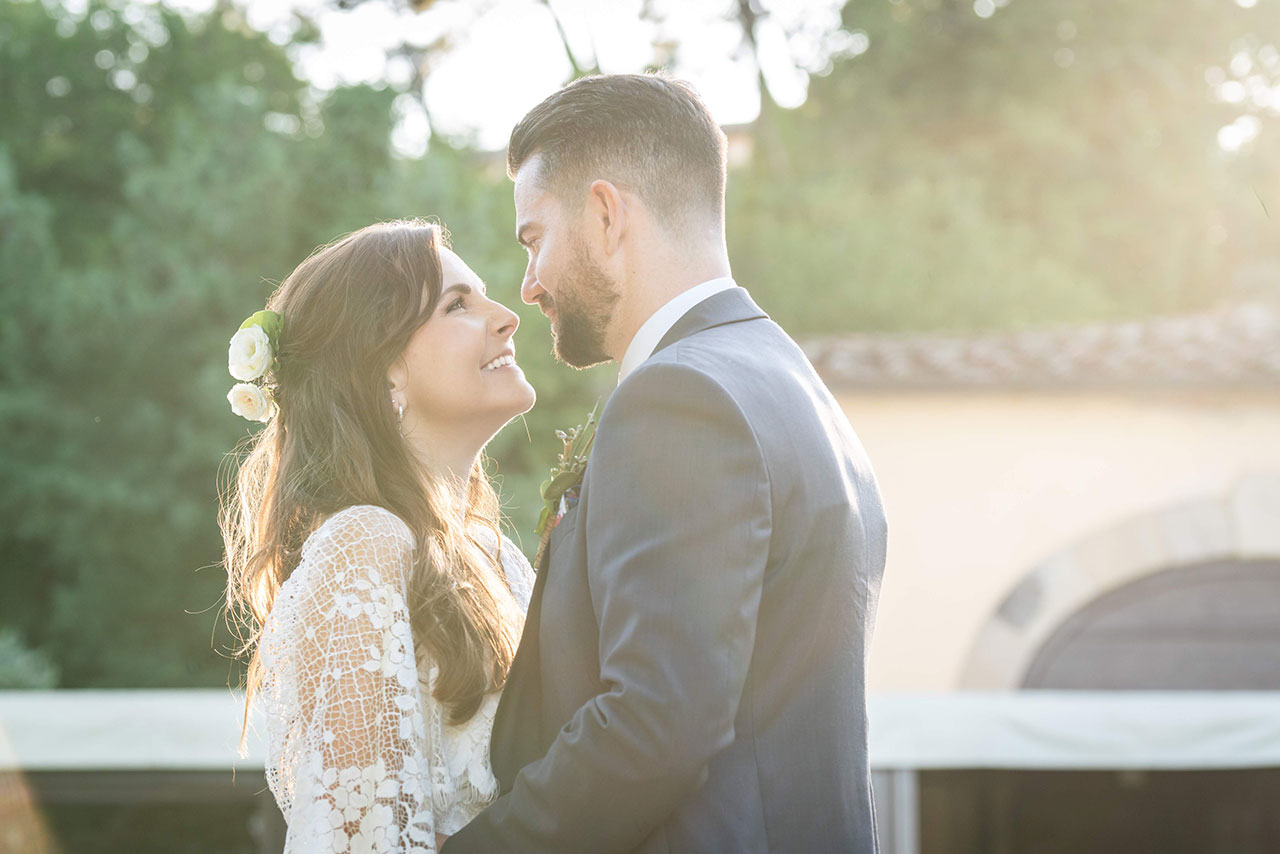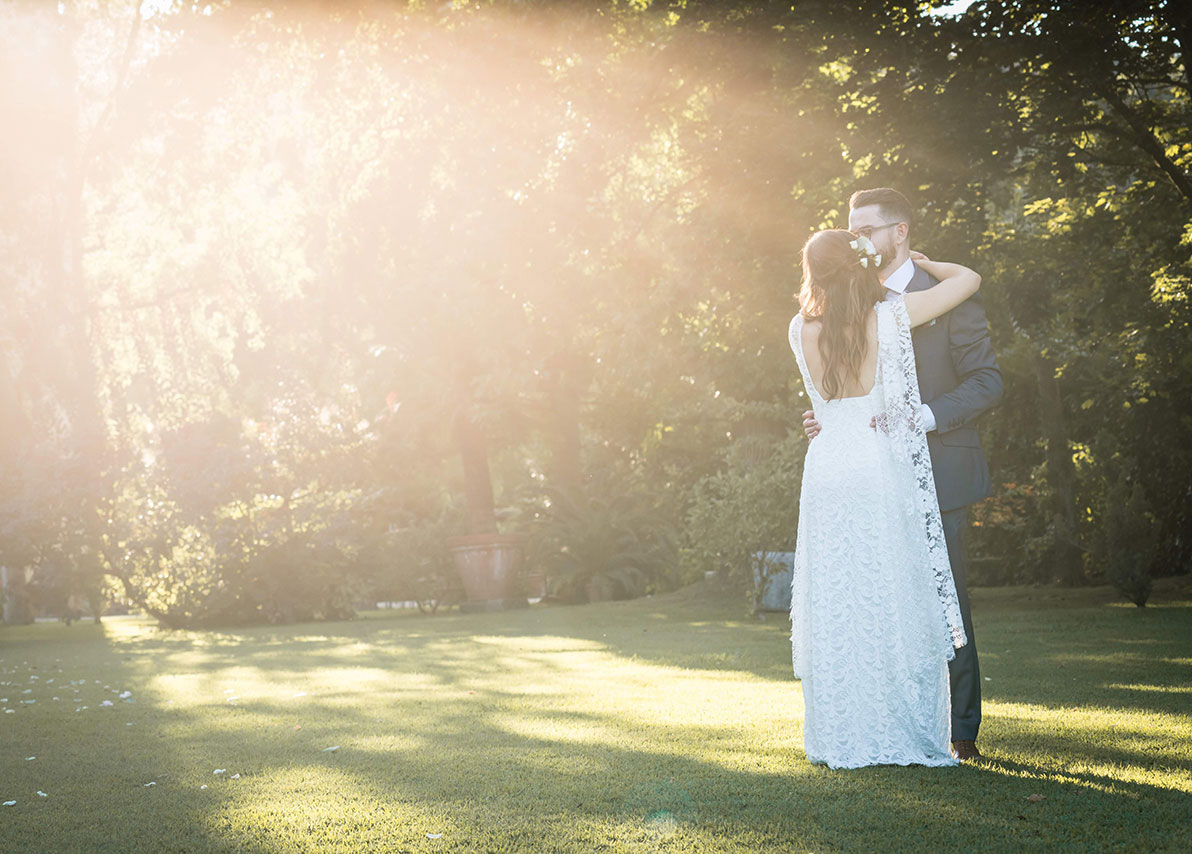 Al fresco wedding at Villa Bernardini
3 August 2019
Rebecca & Sam planned their al fresco wedding at Villa Bernardini, an elegant and beautiful historic residence situated in the area of Lucca in Tuscany. We had the chance to stay with them from the getting ready till the final dances.
The getting ready…
They got ready in the center of Lucca in two different apartments: Rebecca with her braidsmaids and Sam with his groomsmen. Right from the start, both were very spontaneous and authentic, and as a result we shot a lot of candid photos during the whole day.
The wedding…
The outdoor ceremony took place in the garden in front of the Villa, the guests were accommodated in the beautiful park which extends from the entrance gate to the main building.
Rebecca arrived with is father and walked toward Sam on a spread of white rose leaves. They got married in a civil ceremony open air exchanging wedding vows in the middle of the garden, under the shadow of the majestic Villa Bernardini.
After the ceremony we took some photos with the couple and their braidsmaids and bestmen in front of the gate of the villa. Everything was illuminated by the sun's rays flashing through the leaves. The bride and groom were really relaxed and improvised a few dance steps on the grass. The photos came out really candid and very spontaneous.
In the meantime, the guests moved to the garden on the opposite side of the Villa, the "Verzura Theatre" for an aperitif and some group photos.
The party…
The al fresco dinner in the secret garden started with a speech by Rebecca's father.
The tables arranged under strings of lights hanging from the lemon house, the small glass lanterns tied in colored strings, the speeches during the dinner and a song played by a guest are things that have contributed to create a relaxed and fun atmosphere.
At the end of the dinner the coup de scene, with the entrance of miss 500: an old vintage car transformed into an ice cream parlor on 4 wheels from which ice cream was served to the guests. Even the groom improvised himself as an ice cream maker!
The beautiful al fresco wedding ended with the dances in the lemon house of Villa Bernardini. After the newlyweds' first dance, all the guests went wild dancing and having fun until late at night.
Credits:
Event Planning & Design: Olivia Sodi
Location: Villa Bernardini
Gelato: Miss500