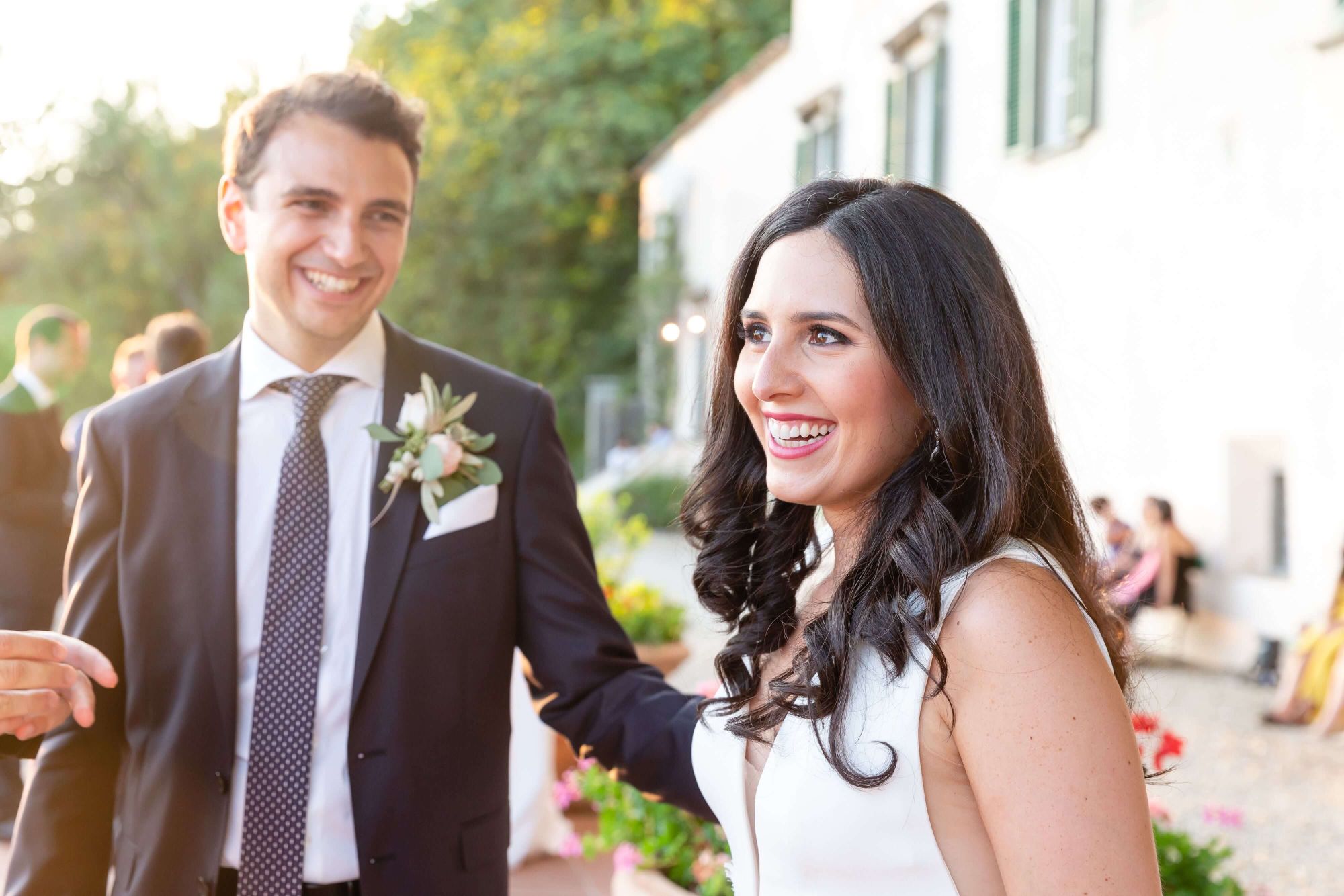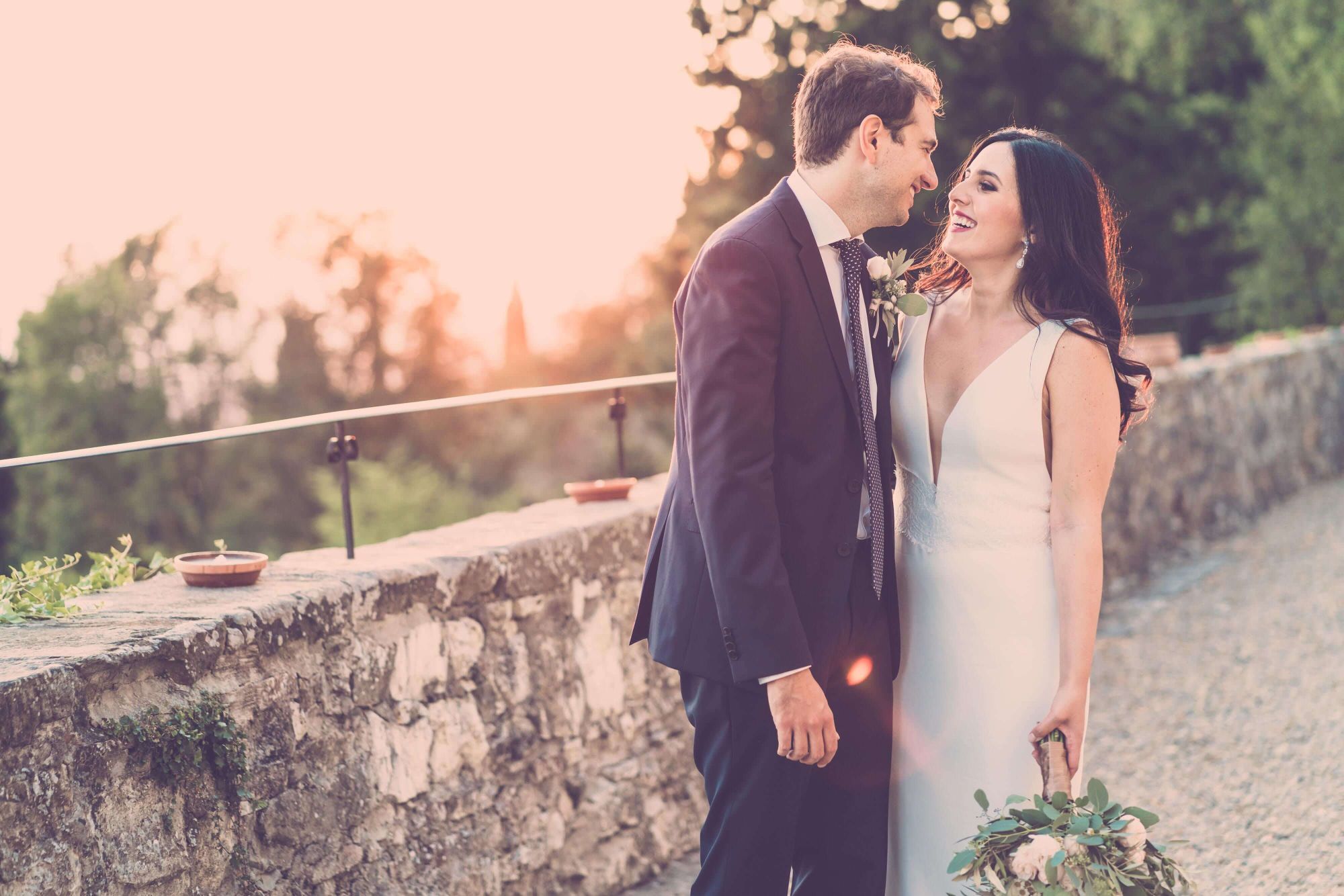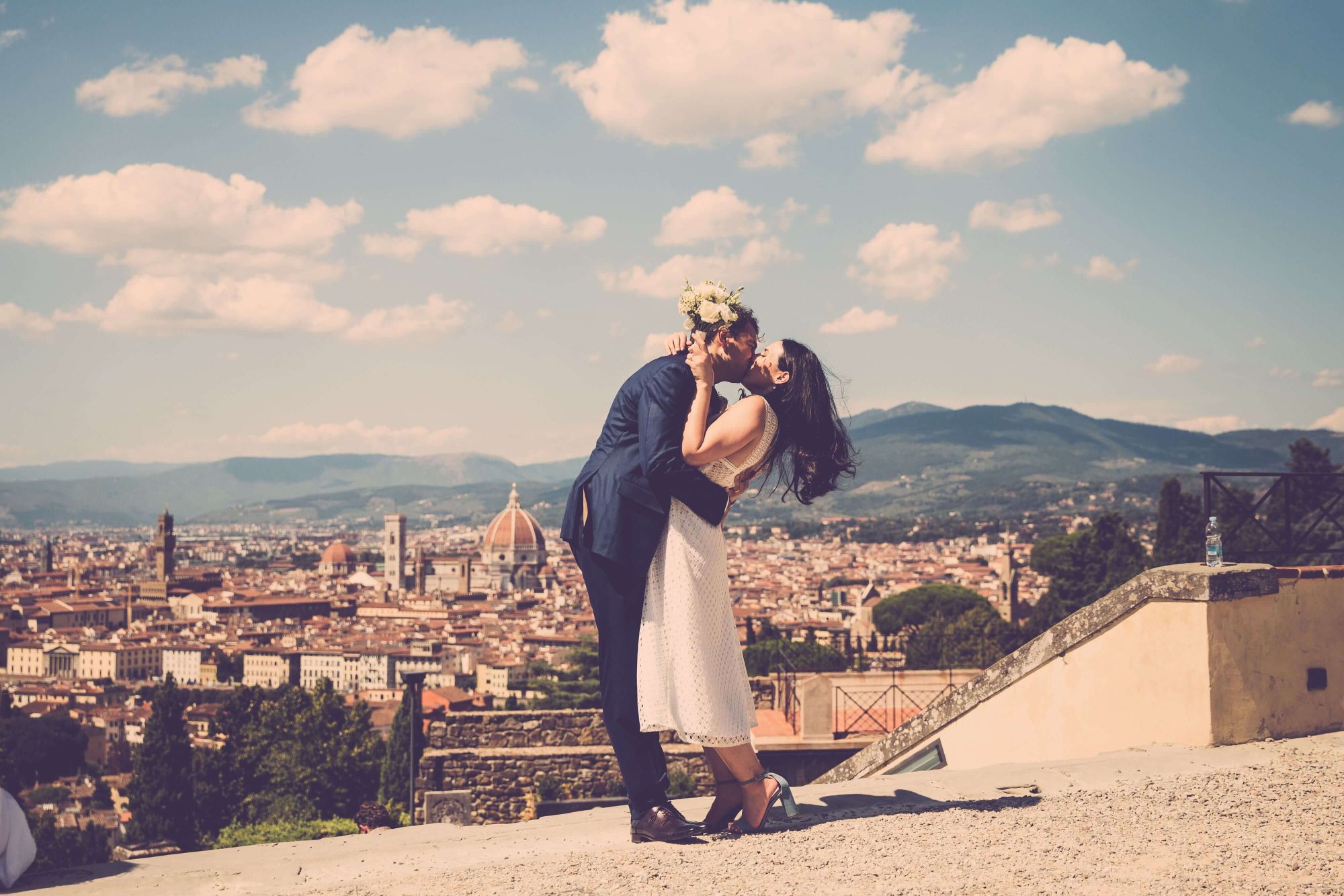 Summer wedding in Florence and Fiesole
11 August 2018
Photo storytelling of a two days summer alfresco Wedding in Florence city center and on the Tuscan hills, near Fiesole at Villa di Montefiano.
Stefania and Filippo got married with a civil ceremony in the beautiful Red Hall of Palazzo Vecchio in Florence. The next day, they confirmed their promise in front of their friends and partied together at Villa Montefiano. We were with them on two occasions. Three hours on the first day, for the ceremony and to take a few photos around Florence. Then on the second day, from the early preparations of the couple, until late at night.
The first day…
We arrived in the courtyard of Palazzo Vecchio, where we met the bride, the groom and their respective families. After the ceremony in the Red Hall and the photos with their relatives, we moved on. Together with Stefania and Filippo, we decided where we wanted to take the photos but we bumped into so many tourists and it was scorching hot too. In the end, we managed to take a few shots of them in the Uffizi Gallery, in front of Ponte Vecchio, at Piazzale Michelangelo and San Miniato al Monte.
On the second day…
We spent time respectively the bride and the groom during the preparations. The bride got ready at the Gallery Hotel Art with her mother and sister, while the groom went directly to the villa with the best man and his father.
Spending a few hours together the day before the wedding allowed to get to know each other, which in turn helped Filippo and Stefania to relax in front of the camera. It was a very hot day.
The ceremony began with a cocktail on the villa's panoramic terrace, from where the guests could enjoy a beautiful view of the surrounding Florence hills. We let the newlyweds relax a bit and then we took a few shots of them alone, before enjoying the rest of the evening. The alfresco wedding dinner was served under a hundred of light bulbs arranged in wires with a stunning view on Florence.
They chose to have the photo booth and immediate printing services. While the guests were having dinner outdoor, we prepared the set. After dinner, Stefania and Filippo, together with their guests, took their own pictures, which we printed right away.
Everyone loved the photo booth, the whole two days summer wedding in Florence and Fiesole was definitely a success!