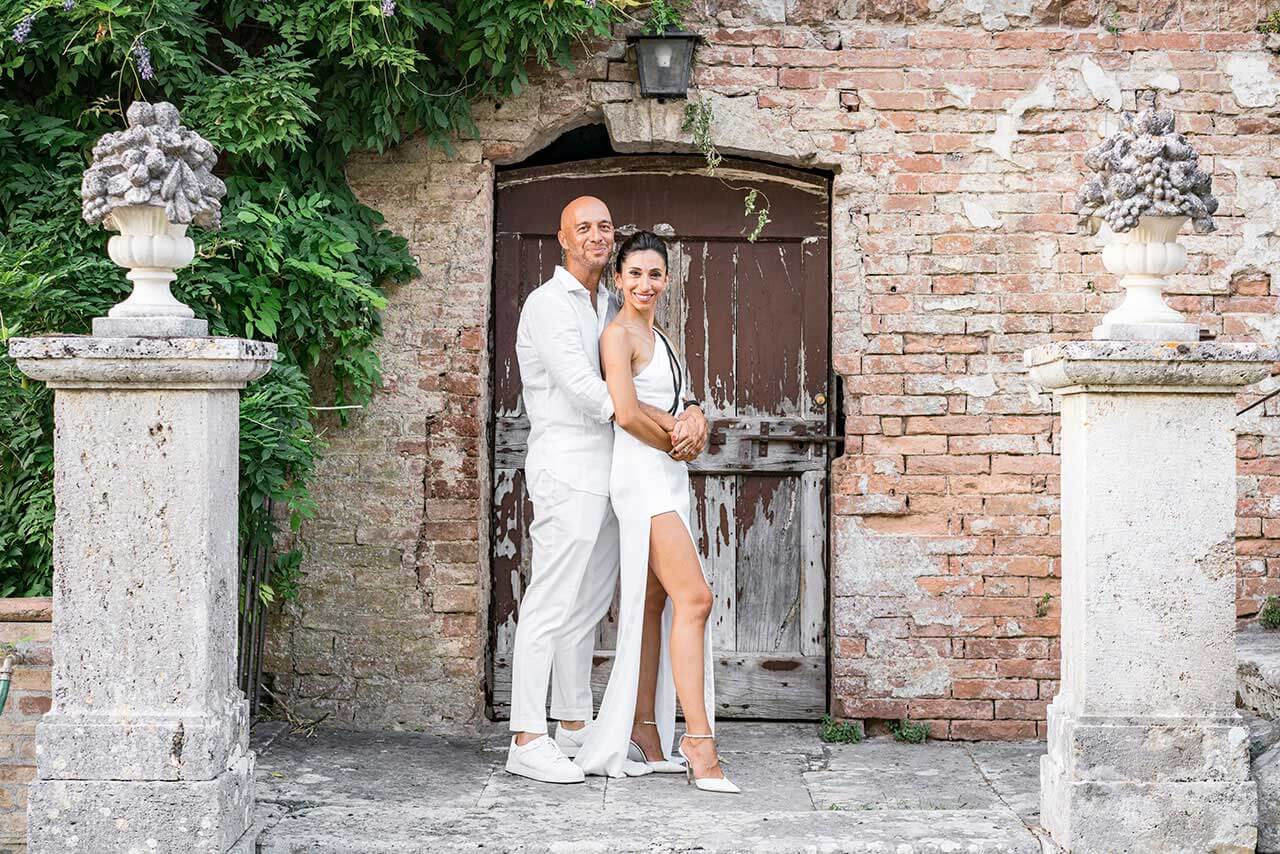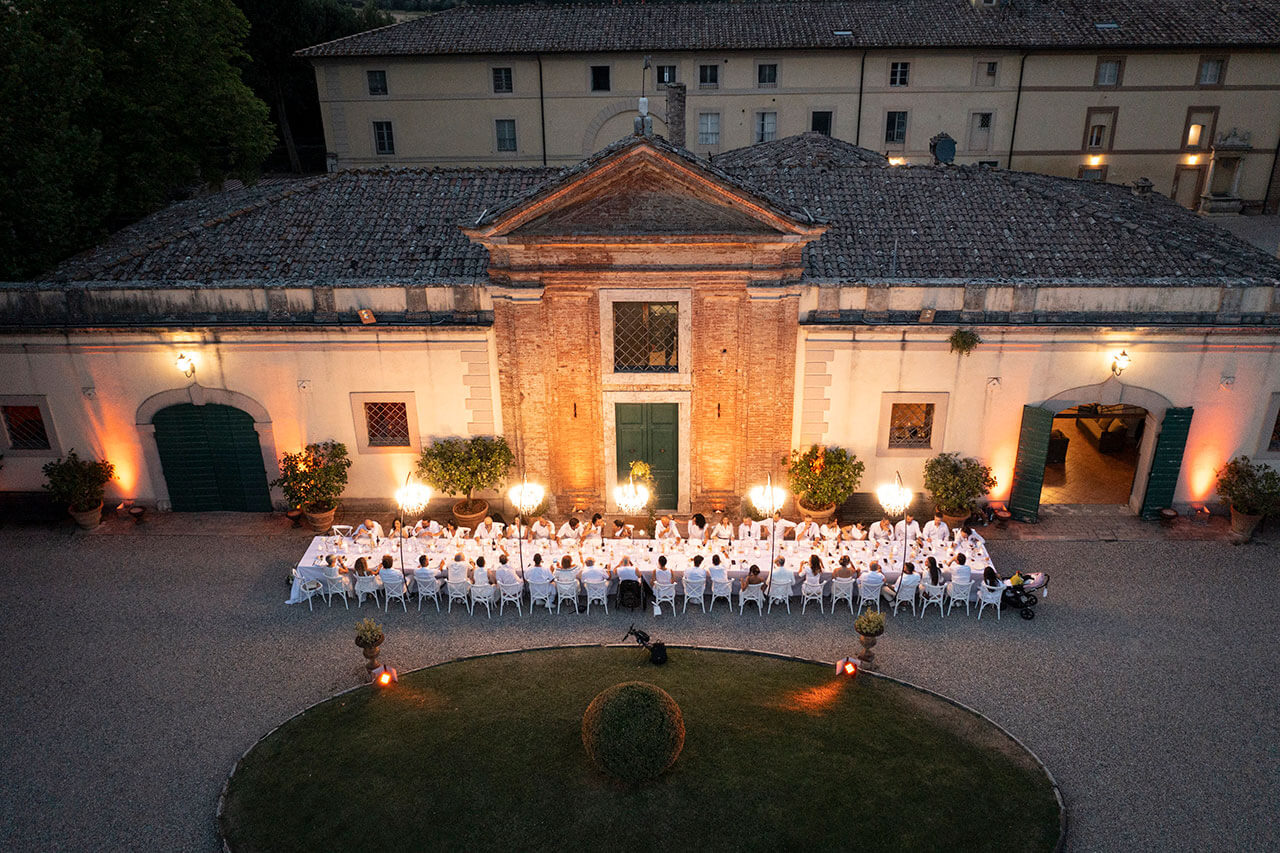 Wedding anniversary at Vico Bello Siena
16 July 2022
Ilaria & Mauro made a great party for their first wedding anniversary! They called it White Happiness and was a total white party, with all the guests dressed in white. We met them directly at the Villa they chose for the event: le Volte di Vico Bello, near Siena. A wonderful location with a magnificent italian garden dominated by a huge Ginko Biloba tree where the aperitif took place.
The aperitif…
When we arrived at the Villa we immediately sat up the photo booth outside in the garden for the aperitif. Everybody really enjoyed it, it was really funny and all the guest had at least couple of photos with Ilaria or Mauro. During the aperitif some people started so dance with the jazz / bossa nova rythms provided by the live band and from this point on the whole party was typified by the dancing!
The dinner…
The al fresco dinner was wonderful, they ate outside on a long table with dozens of vintage glass chandeliers hanging above the diners.  We took some drone shots during the blue hour with the table viewed from above and the Villa as a background. After each dinner courses the Knights Club, a really crazy and talented band went out to playing, dancing and partecipating to the party with Ilaria, Mauro and their guests.
The dancing…
When the dinner ended, Ilaria came out wearing the perfect dress for the disco and with a group of latin dancers they grabbed all the guests and guied all the guest to the ballroom for the disco dances.
We really enjoyed staying with them, their wedding anniversary party was amazing and we had so much fun taking photos and dance with them till late at night!
Credits:
Event Planning & Design: Olivia Sodi
Location: le Volte di Vico Bello
Band: Knights Club